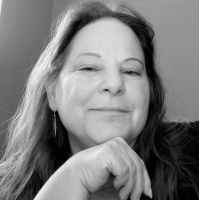 MJ Miller
Mystery, Romantic Suspense, Romance, Women's Fiction
A lifelong teller of tales, MJ Miller grew up inspired and mentored by an entertaining collection of master storytelling matriarchs. Women who could spin a yarn better than anyone. A native New Yorker and mother of two amazing women, MJ and her fabulously supportive husband share their Tucson home with their resident feline genius, Darwin. A hopeless romantic, MJ loves to tell tales filled with romance, mystery and mayhem that keep the reader turning pages long into the night.
Intellectual property has the shelf life of a banana.
Bill Gates
Failure is unimportant. It takes courage to make a fool of yourself.
Charlie Chaplin
In small towns people scent the wind with noses of uncommon keenness.
Stephen King
We make up horrors to help us cope with the real ones.
Stephen King
What's another word for Thesaurus?
Steven Wright